Owhhh! New semester starts dengan Celebrating birthday Sara & Noor! Happy Birthday to both of you!
Seronok sangat petang tadi. Me, Shikin, Sara, Noor, Fad, Yana and some of Sara's clazmates (which is aku dah lupa nama mereka. Ya Ampun!) lepak kat Pizza Hut untuk celebrate birthday diorang.
Actually Noor punya dah lepas beberapa hari tapi kitorang decide untuk celebrate sekaligus.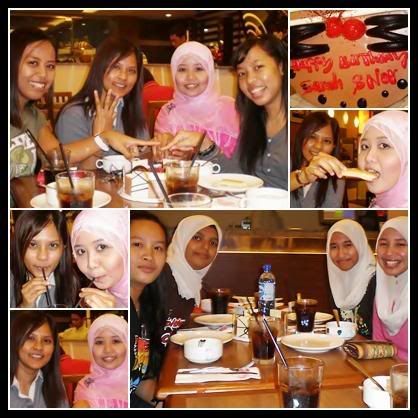 A picture tells everything kan? So tak payahla bercerita banyak. Yang penting, kami sangat kenyang selepas itu haha
| Prefer tengok Sara dengan rambut pendeknya. Hehe. |
Share