What a lovely day.

Hari ni keluar dengan Sharul..Makan-makan..Minum-minum..and tolong pilihkan sekali hadiah untuk birthday ibu.

I was thinking of giving her a new watch, oleh sebab jam dia da berkarat. Lepas tu gatal-gatal pulak bila pakai. And given the fact that aku tak tahan dengar bapak sedara aku claim macam-macam.

" Tengok jam Nor..original tu..tahan lama.."

Memang dia takde sebut pasal jam ibu aku original atau tak..tapi the way he story-mory pasal jam isteri dia tu secara tak langsung buat aku rasa menyampah bila ibu aku dijatuhkan macam tu. Padahal ibu jenis orang yang langsung tak tengok brand.

" Cma, akak kat kedai jam ni. Apa kata kita share duit beli hadiah jam untuk ibu nak? Akak tengok jam ni lawa sangat! Ade promotion kat City Chain--"

" Ha okay gak tu. Cma tak kisah. Ikut kau je. Kau guna duit kau dulu nanti Cma bayar la balik hehe--"

" Orite nanti akak MMS kat kau gambar jam tu. Kau tengok la ok ke tak nanti akak beli "

Lepas call Cma tu..aku dengan Sharul pun survey-survey la mana-mana yang menarik di mata. Yang aku tengok kat display depan kedai..ade sampai 70%. Tapi semuanya fashion yang dah outdated. Pandai betul diorang ni. At last kami tengok yang dalam kedai. Yang tak banyak discount banyak yang cun gila..hai..dunia²..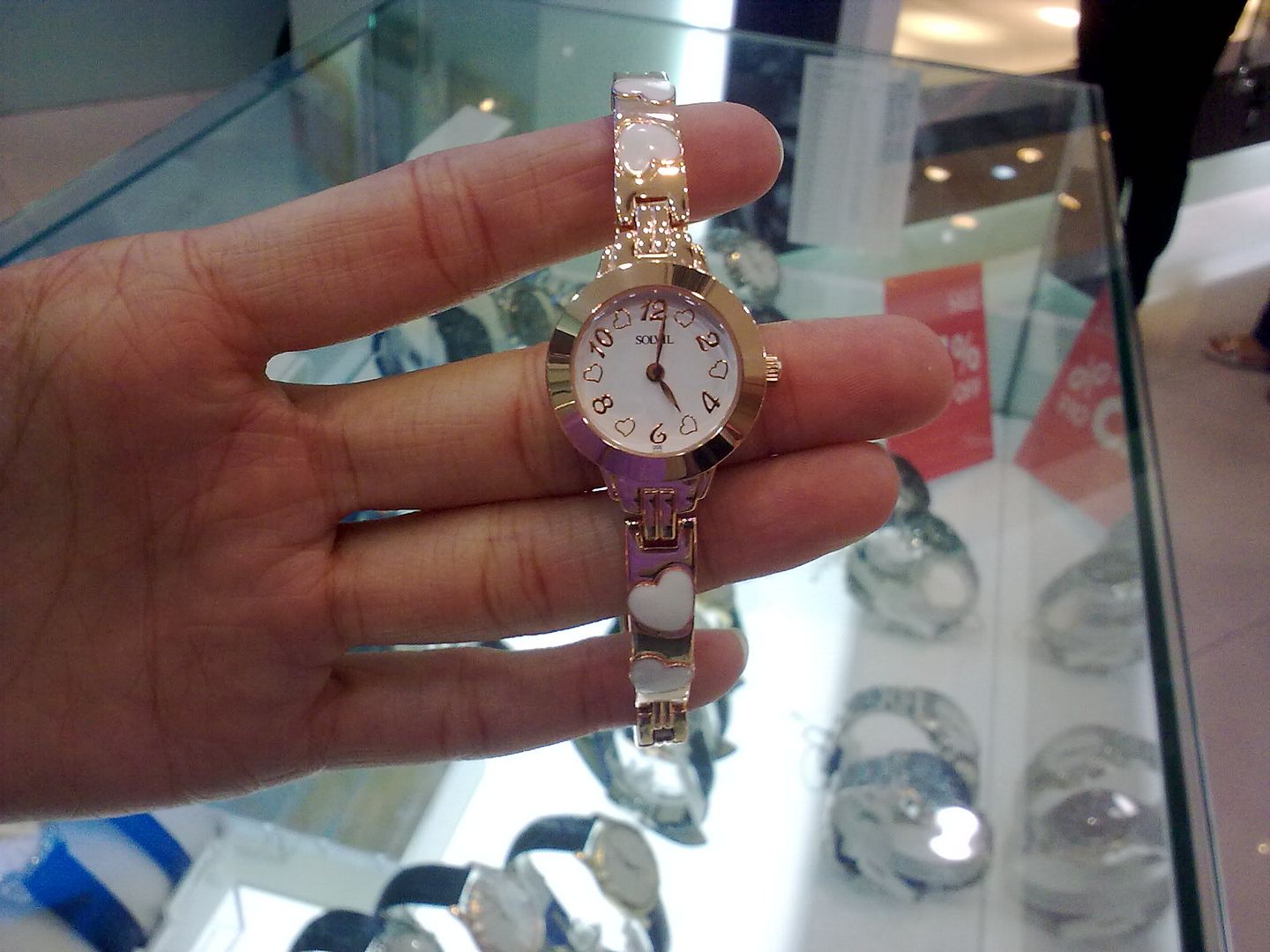 Hasilnya kami memilih jam Solvil yang berharga RM2++. Takpe la..Once a year kan.. Plus I really love this watch! Macam tak jadik nak bagi jek! heee.. Anyway thanks a lot Sharul sebab banyak tolong bagi idea and opinion.
Anyway..malam tu terus bagi hadiah jam tu dekat ibu..and she was really happy..i heard she said (like whispering)
" Cantiknya.....".
And she smiled. That time aku tahu aku happy sangat tengok dia happy. Happy birthday ibu! Luv you so much!
| Your presence means a lot to me. I Love You. |
Share