Bahagianya hari ni! Aku rasa hari ni semuanya sangat cute! Sebab just now aku dengan Cma pergi beli arnab di Dataran Pahlawan. Lionhead and 3 months old. Just nice. RM 120. Campur beli kandang dengan makanan dia sekali sume dalam RM 180. Was it too much? Tak kan?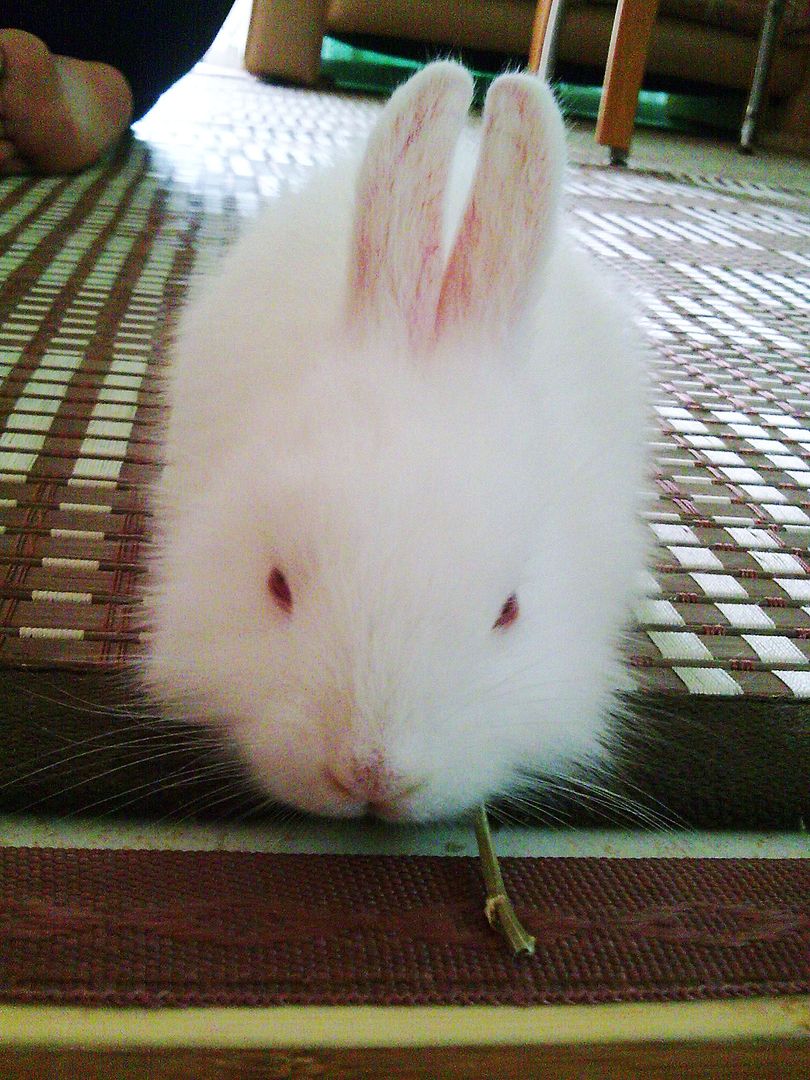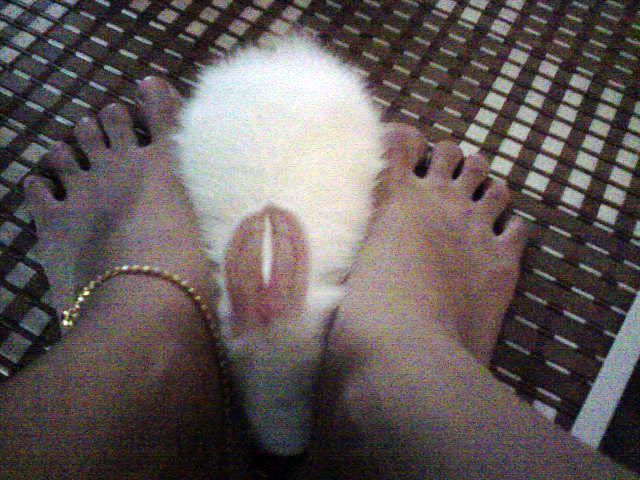 She's so cute! Sampai je rumah, I let herself getting comfortable for a while. She's so quiet..At first I was having a problem giving her a cute name. So Cma MMS along who was in Pahang, asking for opinion.
" Akak baru beli arnab. Tapi tak tahu nak bagi nama apa. Any idea? "
" Ada. Banyak. Goofey, Cutie, Chewey, Cheerie, Dupey, Dewey, Mawi. "
Shit.
Okay at last aku panggil Momoy je. Sounds cute and gedik. I could see that Momoy sangat manja orangny--- opps. Dia bukan orang. I could see that Momoy sangat manja arnab-nya. Dia suka pergi kat orang and stayed there for a while.
Cma sempat record this video bila ibu terbersin and Momoy secara tidak sengaja terkejut. Haha. Tapi memang ibu geli kat dia. Geli nak pegang. Ibu kata teringat tikus. Huh!
Okay hope that u'll have fun watching this video!
| Suka sangat bila dia suka lalu-lalang depan ibu yang tengah tido kat hall. Macam tahu² je ibu geli kat dia |
Share