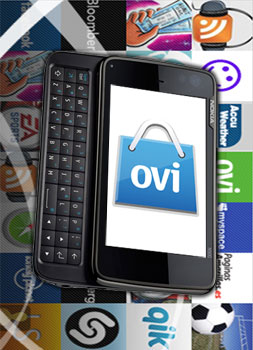 Kepada semua pengguna Nokia sila ambil perhatian ye!
You all mesti tahu pasal Ovi Store kan? banyak application kat situ. Geram je nak download kan? Tapi yang tak bestnya kena download guna handphone. Sungguh membazir kredit!
Oleh itu aku telah Google dengan bersungguh-sungguh to find ways macam mana nak download guna computer. And I found it! Dan dah try pun.
So aku nak share dengan korang.
First of all, ikut step-by-step guides dalam video ni.
In case you're wondering kat mana nak dapat

'useragentswitcher'

file tu, click here.
Then, after dah berjaya download application kat ovi store tu, korang akan perasan mungkin file yang korang download tu bukan symbian file (.sis), tapi .dm.
So, step yg seterusnya adalah macam mana nak convert .dm file tu kepada symbian file. You need
this software
to convert the file.
After downloaded the software, follow every steps in this video. Make sure jangan ada tersalah delete.
Senang kan?! Tak payah nak membazir kredit lagi..Nokia ni pun satu. Kedekut betul tak kasi download guna pc.
♥ ♥ ♥

Bisou

♥ ♥ ♥
Share